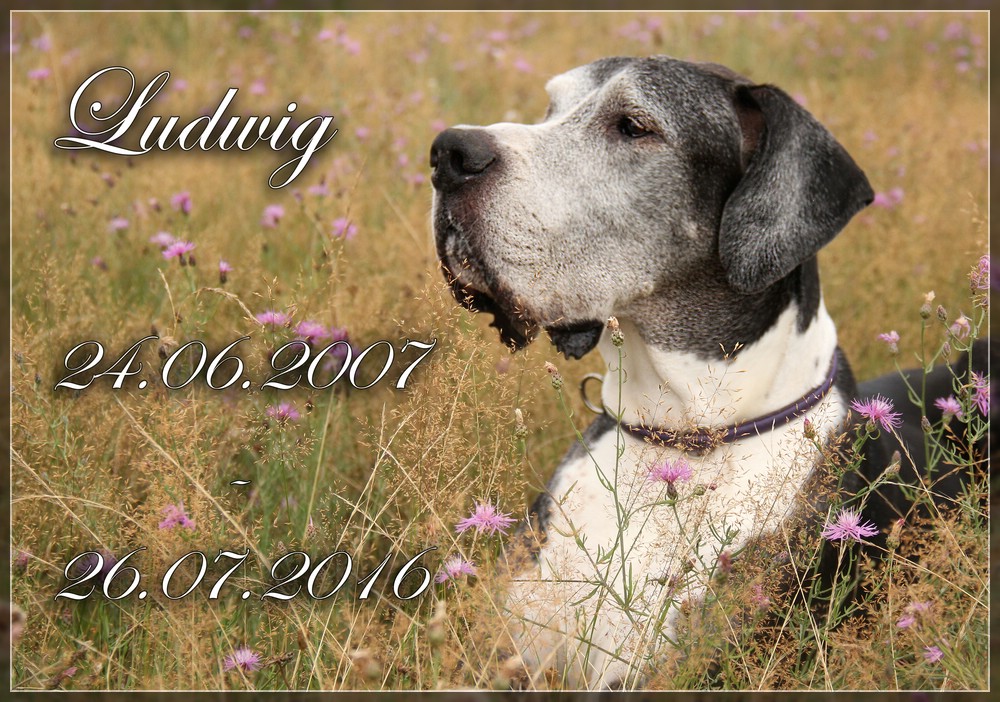 Ludwig (Ulysses Licht des Nordens)
born: 24.06.2007
died: 26.07.2016 (DCM)
Odette Licht des Nordens x Phönix Licht des Nordens
Ludwig was my first great dane. He was a rather small, but well-balanced male. His temperament was not the easiest, he was quite insecure and didn't like strangers at all. I learned a lot about dog behaviour and training by working with him. He helped me later to educate little Gaia and had two wonderful years with her until I had to put him asleep due to DCM at the age of 9 years. He was never used for breeding.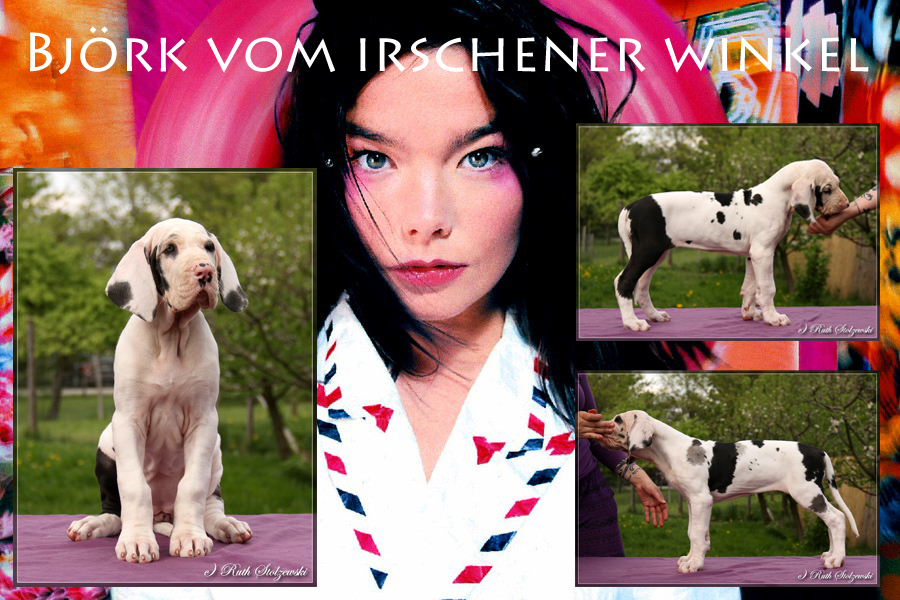 Björk vom Irschener Winkel (Milu)
born: 27.02.2019
died: 26.08.2019 (Parvovirose)
Jättiläisen Gaia x Adamo von Cosa Nostra
Milu was from my B-litter and since I couldn't keep her she lived with a friend and I co-owned her. She was a promising harlequin girl with a lovely character. Unfortunately she died at the age of only 6 months because of Parvovirose, although she was of course vaccinated. But in Berlin – where she lived – so many sick dogs are imported from puppy mills in eastern Europe, that the infection pressure is very high and this innocent little girl had to pay the price.