Alma vom Irschener Winkel
Jättiläisen Gaia x Brendan von Tir Na Nogh
born: 08.04.2017

HD-A, ED-0/1, Heart Ultra/EKG (4/2023): OK, Spine: OK, complete scissor bite, Ichthyosis gene: free

Certified Therapy Dog
Alma is the Roman goddess of fertility, but the name also means "soul" in Spanish.
It was clear that I wanted to keep a female from Gaia's first litter and when a beautiful harlequin girl was born (the only one in the litter) I fell in love immediately into my little Alma. And not only her color is a dream, also her character and her whole appearence. She is a tall girl with a good balance of substance and elegance with healthy anatomy and great movement. She is definetely "fit for function" and jumps trough the forest like a deer. I also love her expressive head and eyes and it is very hard for me to be angry at her when she looks at me with her sweet face. She is both a drama queen and a clown – so a typical harlequin great dane – and loves all human beings. This is why I had her certified as therapy dog and she passed the mental test with full score!
Alma is from my A-litter vom Irschener Winkel. I chose her father Brendan von Tir Na Nogh because he was already 6,5 years old at the time of mating, of moderate size and substance, with all health tests and a fresh heart ultrasound. He also had a good temperament and many old ancestors and he was not a popular sire. And of course the mating was an outcross! Brendan lived until the age of 10 years and 3 months. Here you can see Alma's pedigree. 9 out of 14 ancestors in the first 3 generations reached the age of 10+ (also many ancestors in the generations further back), this is quite extraordinary in great danes, also considering the fact that her mother (8,5 years) and her grandmother (10,75 years) are still alive.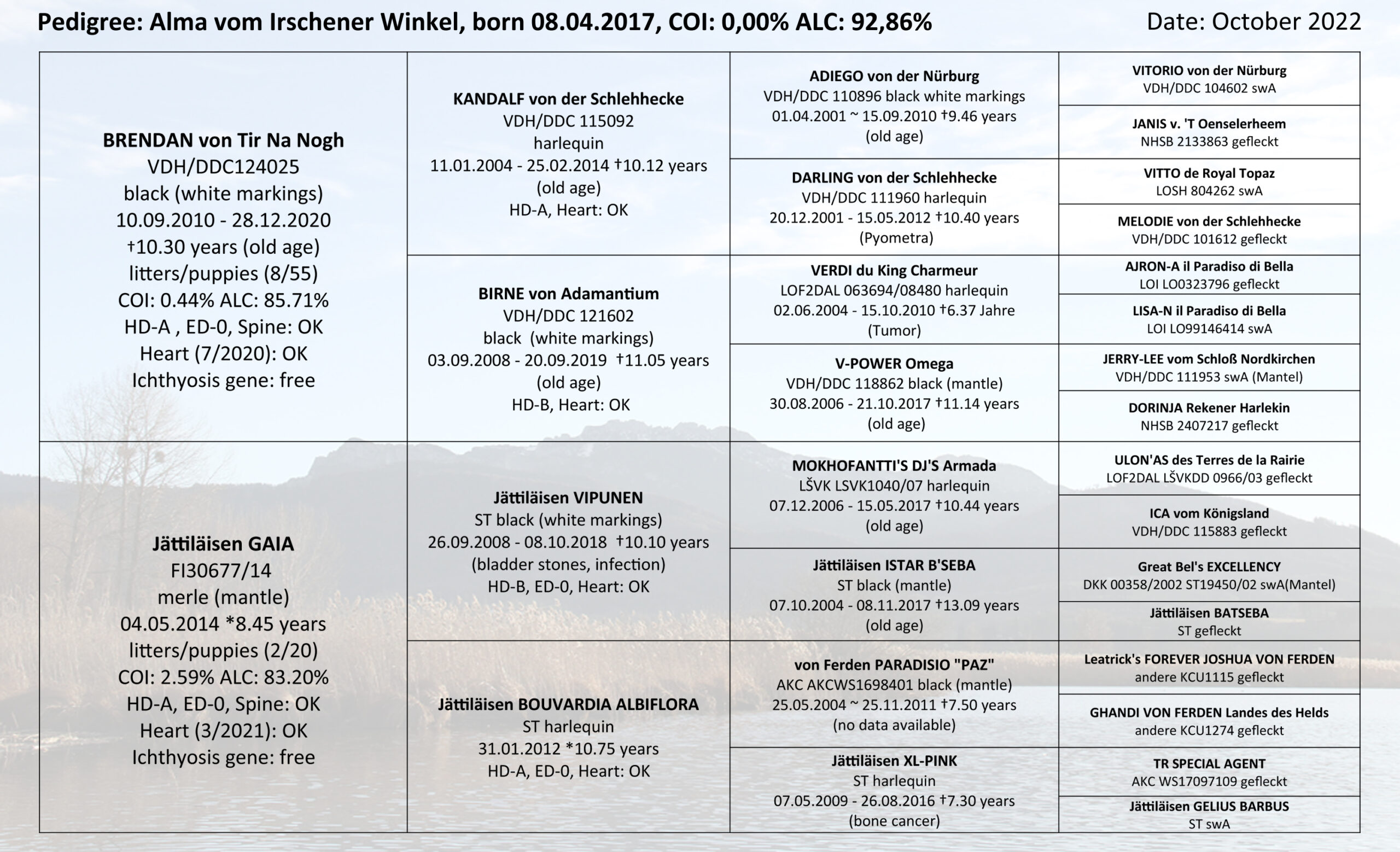 Alma passed her health tests well and gave birth to my Astrid Lindgren litter in October 2020 and my Vikings litter in September 2021. Since she is a special girl she decided to give me special litters, the first one was very colorful and the second one was very big with 15 puppies (of which 12 were born alive). She was a perfect mother and is now retired. I am sure she is also going to be a great grandmother. I kept three daughters and one son for my breeding program.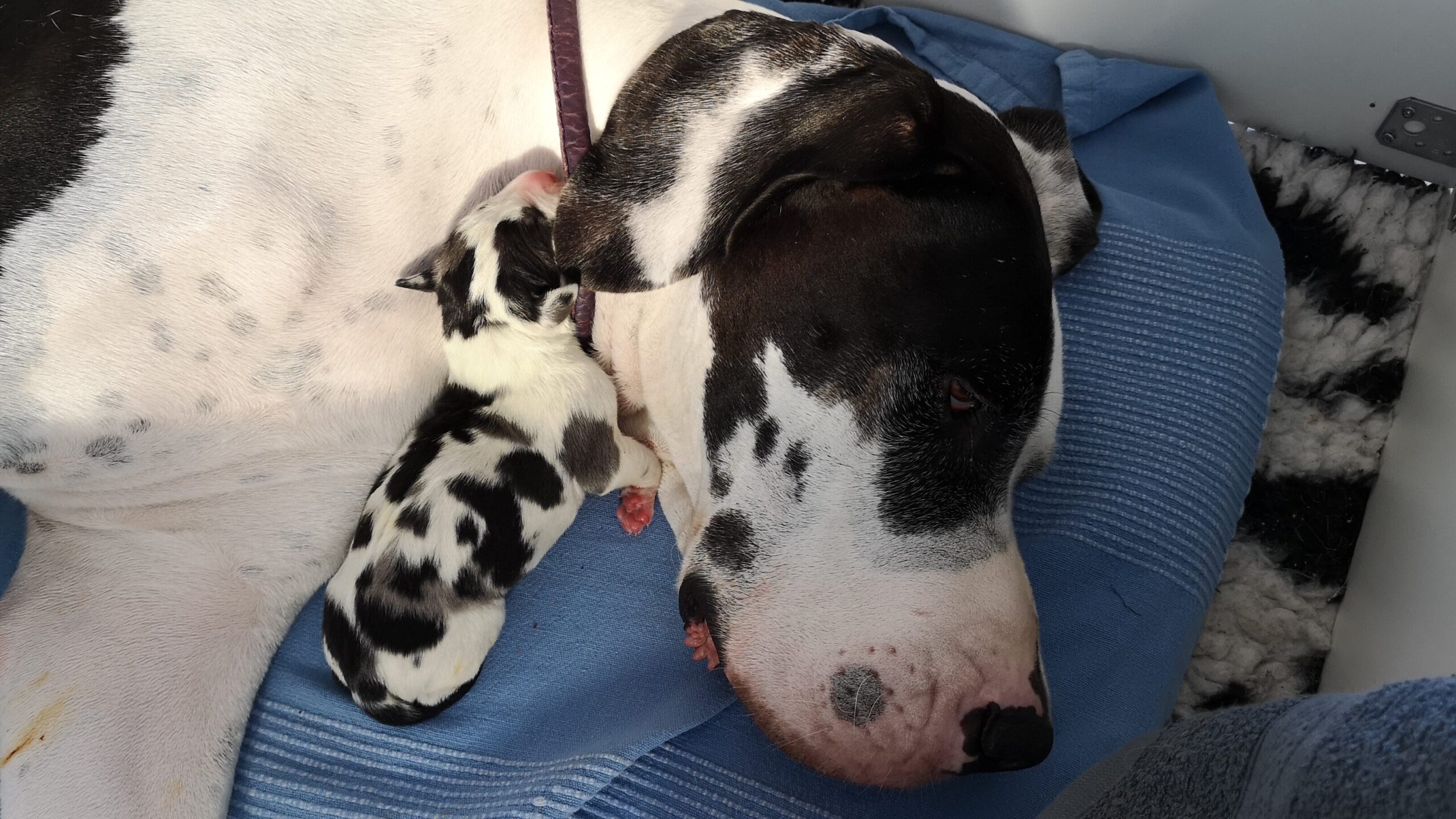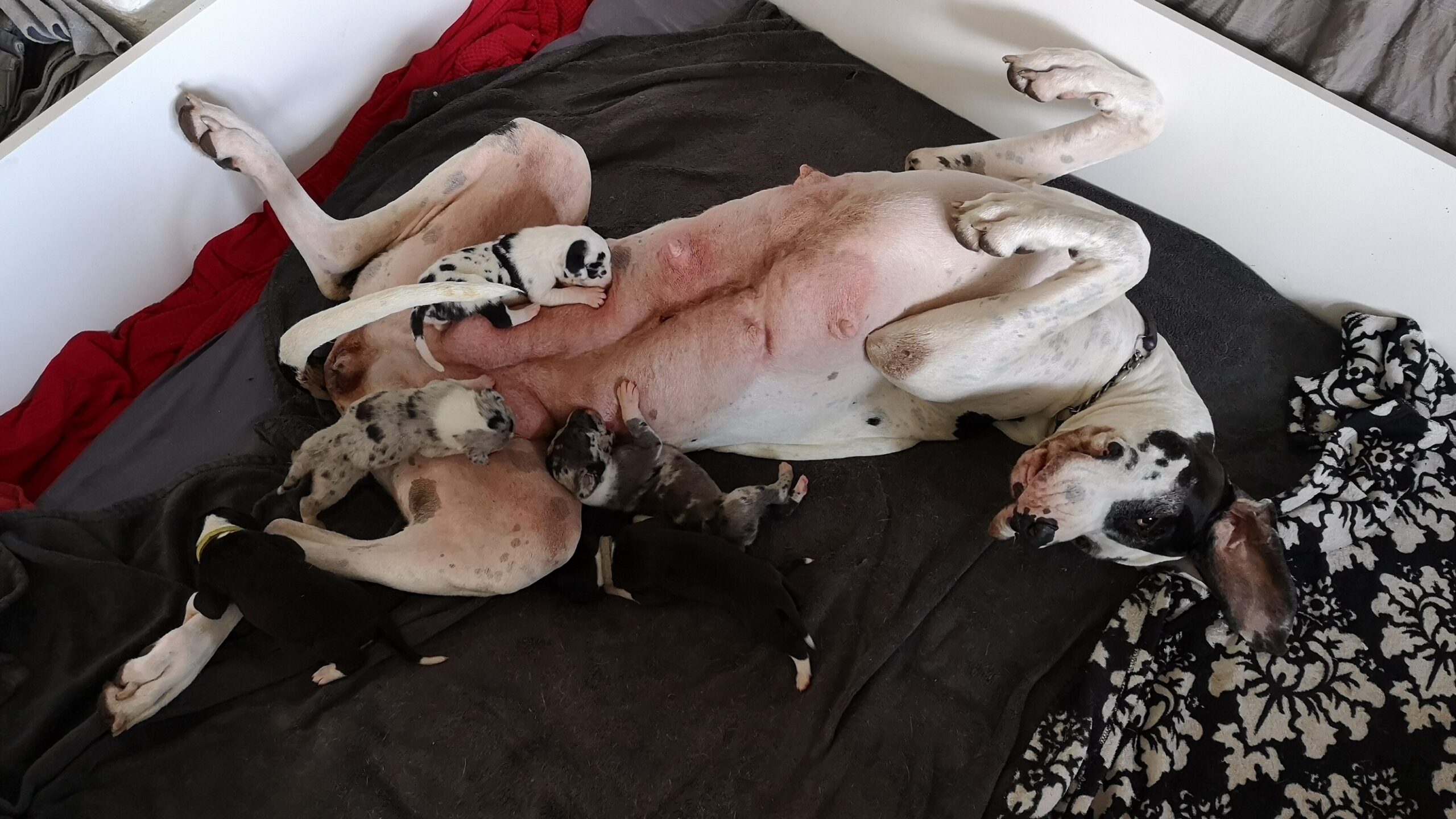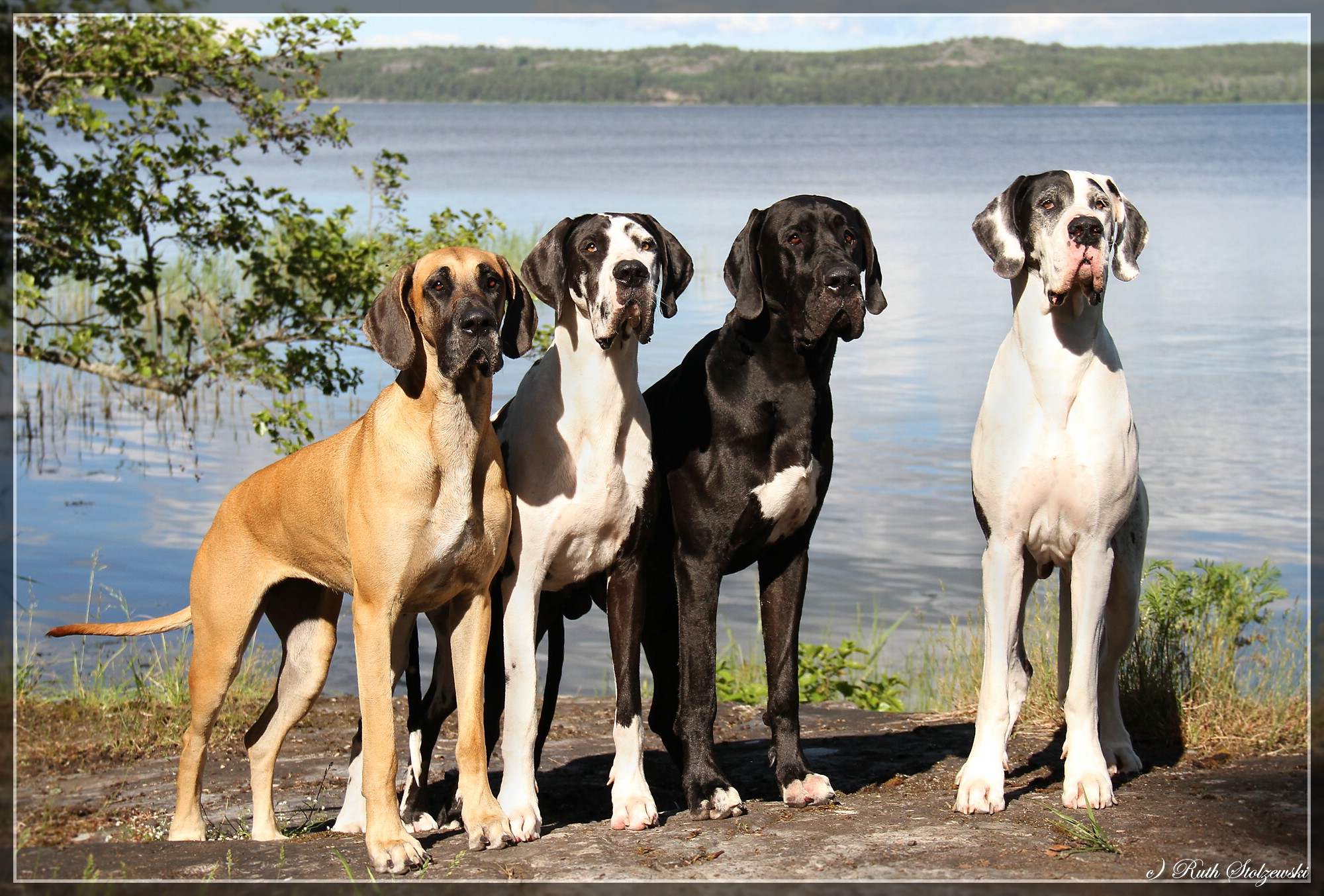 I showed Alma 17 times in 6 different countries and she got 11 times excellent and 6 times very good. She was Best Puppy in the Clubshow in Irland 2017 and became Swiss Great Dane Club Junior Winner in 2018 and Swiss Junior Champion. Maybe I will show her again in the Veteran Class, which she will hopefully reach. My dream would be a progeny group with her colorful children 😉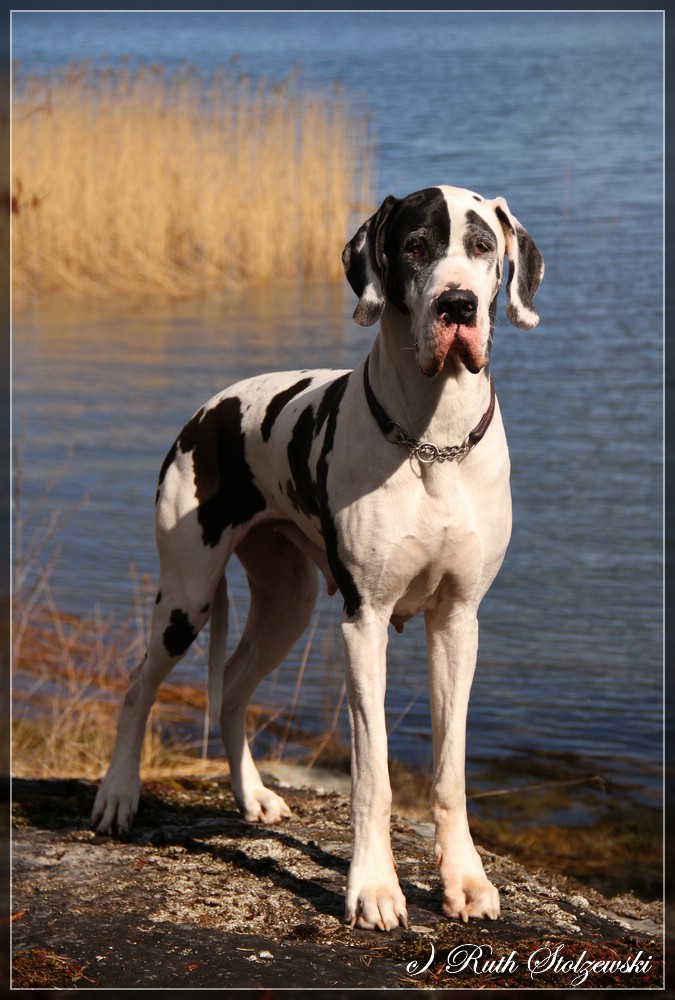 Alma has become a granny at the 13th of February and turned 6 years on the 8th of April 2023. She is in peak form. A bit whiter, but not really wiser 😉